About Us
Dean and Crystal have achieved exceptional results in the business of fulfilling the dream of homeownership. Founded on a commitment to professionalism, customer service remains the core of our business philosophy today. By staying "Focused on the SUCCESS of Your Move", we help our clients achieve maximum returns on their real estate investments.


Mission Statement:
Our mission is to provide service in a manner that distinguishes us as the benchmark for excellence, and the undisputed market leader in the Bay Area. As local area experts with knowledge of the communities, staying current with the ever-changing market conditions allow our clients to make the most informed and educated decision when it comes to buying or selling real estate.
Our Commitment to Our Clients:
To offer a quality business transaction of trust, responsibility and professionalism.
To be a real estate resource for our clients and business associates.
To listen to the concerns of our clients and strive for excellence.
To be affiliated with career-minded individuals who are deeply committed to delivering superior service and achieving exceptionally high productivity and results.
To serve our diverse client and customer base with mutual respect and discretion.
To consistently deliver professional service and guidance.
To enjoy each day and be thankful for our wonderful clients, family, agents and friends.
To ultimately keep our clients best interest in mind and always do the right thing.
California Transplant Donor Network Life Partners:
Dean and Crystal Souza are proud supporters of the CA Transplant Donor Network, an organization dedicated to saving and improving lives through organ and tissue donation for transplantation. Together, we raise awareness and inspire others to save and heal lives.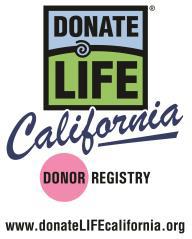 CENTURY 21 Real Estate Alliance
20980 Redwood Rd Ste 100, Castro Valley, CA 94546
Dean & Crystal Smith Souza
CENTURY 21 Real Estate Alliance
DRE#: 01448392, 00967442